| | | |
| --- | --- | --- |
| January 22, 2018 | to | January 31, 2018 |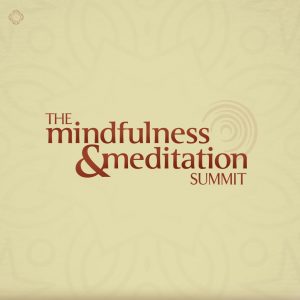 Mindfulness meditation. What do these two words mean to you? Join me in the free Mindfulness & Meditation Summit! I will be presenting on Day 9: Mindfulness and the Contemporary World!
Stay tuned for the sign up link, which will be available starting January 11!
Whether you're new to mindfulness practice or have been meditating for years, this gathering of over 30 leading spiritual teachers and visionaries will be sure to help you transform yourself, your community, and the world.
Schedule of Presenters:
Day 1: Mindfulness Comes of Age
Richie Davidson, Alice Walker, Jewel
Day 2: Let's Start Meditating Now
Noah Levine, Kate Johnson, Andy Hobson, Eckhart Tolle  
Day 3: The Neuroscience of Mindfulness
Kelly McGonigal, Judson Brewer, Amishi Jha
Day 4: Obstacles and Challenges in Meditation
Dan Harris, Vidyamala Burch, Elisha Goldstein
Day 5: Family and Parenting
Shefali Tsabury, Daniel Siegel, Chris Willard
Day 6: The Workplace, Leadership, and Mindful Communication
Daniel Goleman, Chade-Meng, Tan Diane, Musho Hamilton
Day 7: Creativity and Performance
Alannis Morisette, Michael Gervais, Krishna Das
Day 8: Bringing Mindfulness to Our Daily Activities
The Sakyong, Leo Babauta, Ethan Nichtern
Day 9: Mindfulness and the Contemporary World
Ruth King, Shinzen Young, Pema Chodron
Day 10: The Power of Loving-Awareness
Jon Kabat-Zinn, Sharon Salzberg, Thich Nhat Hanh, Jack Kornfield
Please join us. This is a thrilling opportunity.