Ruth King's work is often described as "ceremony." Her collaborative methods, knowledge and skills weave the fields of psychology , leadership development, and mindfulness principles and includes knowledge of systems theory, neurobiology, trauma and diversity awareness. Both dynamic and compassionate, King speaks to the heart of her audiences with authenticity.
King is a trainer of trainers and consultant to consultants, and works with individuals, groups and organizations interested in: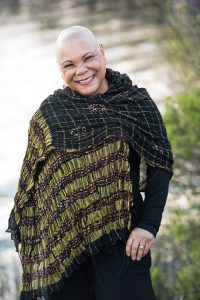 Cultivating inner wisdom
Expanding perceptions of right and wrong
Becoming more connected to life and purpose
Learning how to forgive and let go
Living a mindful, balanced and creative life
Discovering how to rest in body and mind
Creating healthy intentions and legacies
Learning how to serve in ways that ensure a wholesome future
King is known for creating experiences where people learn from the inside out. While her content addresses the commonality at the heart of most groups, King is also meticulous about customizing to respond to the specific needs of her audience.
"Thank you for the invaluable contribution you made at the International Coach Federation Advance event in Washington, DC. Your willingness to provide your time, energy, and insights is greatly appreciated. Thank you for sharing your knowledge and expertise with the attendees. It was clear they truly enjoyed it. Your participation was paramount in making this event a success. With Regard, Planning Committee, International Coach Federation

Guiding a group inquiry into the intricate issues of race requires wisdom, compassion and a highly refined sense of humor.  Ruth King embodies all these qualities.  What she offers those willing to explore these issues is nothing short of magic. ~ Jonathan Foust, Founder, Meditation Teacher Training Institute, former president of Kripalu Center for Yoga and Health, and Guiding Teacher at Insight Meditation Community of Washington

"The 5th Annual Domestic Violence Conference, "Sisters Break the Silence" was a huge success…The workshop you led was a very powerful and healing experience. Thank you for your contributions." ~ Rachel Bryant, Health Ministry Coordinator, Alta Bates Summit
"I genuinely benefited not only from the conference but also from your ability to help people be better human beings." ~ Dommie T. Oswald, Vocational Rehab Supervisor, Seattle, WA
Past Engagements:
Insight Meditation Society, MA
Moore & Van Allen Law Firm, NC
Pfeiffer University 
Provocateur, International Coach Federation, Cultural Competency Conference
Meditation Teacher Training Institute, DC
Hallmark TV Channel 
Institute of Noetic Sciences
New York Insight
Essence On Tour
Center for Violence & Crime Prevention
Black Renaissance TV
New Ventures West
Insight Meditation Community, Washington, DC
Mariposa Leadership
Foster Kinship Care Educational Training
Odyssey House, NY
GoodTherapy.Org
San Francisco Sheriff's Department
Grandparenting Today Radio
San Francisco State University, Counseling & Psychology Services
WURD Speaks Radio
KQED Radio
KPFA Radio
Spirit Rock Meditation Center
Not Just the Blues PBS Series
Buddhafest
DC Department of Mental Health Training Institute
Tikkum Spiritual Activism Conference
Cultural Competency Mental Health Summit
Association of Humanistic Psychology
Girls for a Change
White Privilege Conference
National Association of Social Workers
Black Entertainment TV
African American Health Summit & Expo
Association of Women in Psychology
Faith & Non Violence Conference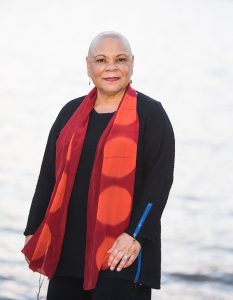 "In her presence, people from all walks of life can feel the depth of her own personal journey and spiritual practice. It's through this profound transmission of wisdom that opens hearts and minds to forgiveness, compassion, and kindness. We had sell-out events each year and everyone who has attended Ruth's events have come away feeling inspired, empowered, and whole." — La Sarmiento, IMCW Events Manager
"Dear Ruth King, If I start now and work every day to try to put your insights into practice, and to help popularize them for many, I truly hope that by the time I die I may have shown you how much I appreciate your work. I am deeply grateful. Thank you." ~ Tom Feegel
Contact Me for a consultation