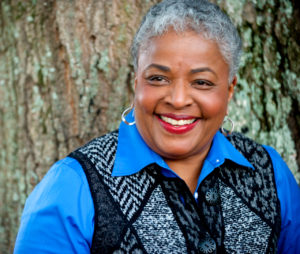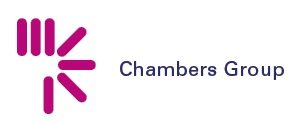 Barbara E. Riley, Ed.D, Advisor
Finding new and important ways to support individuals, groups and systems to challenge and eliminate the devastating impact of the "isms" (racism, sexism, heterosexism, etc.) in our life time has been my life's work. Having a life partner who has experienced a similar profession is a gift. Even more of a gift is how Ruth has brought fresh ideas that advance the work by integrating mindfulness principles and practices. Such innovation evolves not only our professional work, but also our personal lives. I am honored to advise and support Ruth as she shares her creative work, and I look forward to us continuing to contribute to a world full of individuals, groups and organizations that are free of hate, live in peace, and thrive on difference.

Kathy Cheney, Assistant to Ruth King
My first career choice, and passion, was working with young children and I followed that passion working as an educator for two decades. In 2000 I was introduced to insight practice and meditation at Spirit Rock Meditation Center, and experienced the strength of mindfulness in illuminating habitual patterning that prevented me from truly connecting with myself and the world. I was part of the Spirit Rock staff from 2010 to 2018 as a retreat manager and an administrative coordinator for the Dedicated Practitioners Program, where I first met Ruth. I was blown away by Ruth's honesty, integrity and commitment in opening up the conversation about the deep impact of racial conditioning and the use of mindfulness as an essential key to bringing open hearted awareness to our conditioning that can open the door to transformation. I am honored and delighted to be a new member of Ruth's administrative team in supporting individuals and organizations as they come to this important and vital work offered by Ruth and the Mindful of Race Training initiatives. ~ KathyC@ruthking.net 
Many of you have engaged with Sarah Green over the past 8-years, former Assistant to Ruth King. Sarah has left the team to enjoy other adventures, and is supporting Kathy Cheney's transition into her new role. We owe a ton of gratitude to Sarah for many years of wise and dedicated service, and a big heart!
Ayofemi Oseye, Product Distributor
I have been a part of Ruth's team for over 10 years, supporting her journey from Berkeley, CA to Charlotte, NC, and I am intrigued by all that she is accomplishing. When you purchase publications from Ruth's website, I am the person who makes sure your product is shipped and received. While social work, whodunnits, theatre, succulents, and endless curiosity fuel my days, I'm delighted to distribute Ruth's increasing line of books and other publications destined to help soften our very turbulent world.
Lori Berkowitz, Website Developer
I've been developing Ruth's website for over 15 years. We've grown through many platforms and I truly value our partnership: I'm technical and she's creative. I'm happy to help her spread the word through a well functioning website. Why? Because Ruth is a force for good!
Elisa Bennett, Social Media Consultant 
When I'm not at my day job as a Technology Integration Specialist, I can be found reading a book, walking my dog, cooking with my partner, journaling, or helping others build and enhance their social media presence. Because I greatly respect and admire Ruth's work, I was thrilled with the opportunity to help grow her social media presence. Ruth is at the forefront of helping individuals examine their lives through the lens of mindfulness and race, which I believe has the power to enhance our well-being, mental health and emotional connections. With a background in Computer Science, Spanish and Education, my role on this support team is to grow her network and to influence more individual and organizational outreach through social media. bilingualedu@gmail.com