Exploring Interdependence through the Lens of Blackness, Sponsored by C-Mind
March 24, 2020 @ 3:00 pm

-

4:30 pm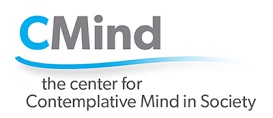 A webinar with Ruth King and Kamilah Majied
This engaging webinar, open to all people of all ethnicities, invites us to deepen our understanding of interdependence and contemplative dialogue by exploring the wondrous ways in which our lives have been enriched by the resilience, creativity, and leadership of Black people. Through meditative reflections, we bring to awareness the Black threads in our lives that have inspired a tapestry of reverence, connection, and healing. Ruth and Kamilah, through their joyful example, illustrate how contemplative and extemporaneous dialogue about the contributions of Black people can stimulate insight, inclusivity and unity. Through this we can begin to both notice and celebrate our undeniable interdependence. There will be ample time for questions and reflections, as well as guidance and inspiration for future contemplative dialogue.
Free & Open to All!
$10 optional, suggested donation to CMind–your support allows us to offer these programs!
With Ruth King & Dr. Kamilah Majied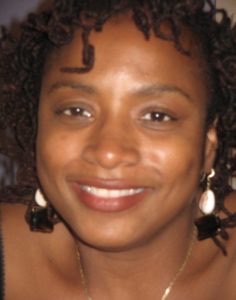 Dr. Kamilah Majied is a mental health therapist, clinical academician, and internationally engaged consultant on inclusivity and contemplative pedagogy and practice. She teaches clinical practice and research, employing psychodynamic, cognitive-behavioral, mindfulness-based, and artistic approaches to well-being. Kamilah has also practiced and taught Buddhism and mindfulness practice from several perspectives including mindfulness-based cognitive therapy, mindfulness and racial justice, Buddhism and mental health, and mindfulness practices to preserve the environment. She gave opening remarks at the first White House Conference of Buddhist Leaders on Climate Change and Racial Justice, where she also facilitated a dialogue on ending racism amongst the internationally represented Buddhist leadership. After 15 years of teaching at Howard University, Dr. Majied has recently joined the faculty at California State University in Monterey Bay as a Professor of Social Work. Drawing from her decades of contemplative practice, clinical training, and social justice leadership, Dr. Majied engages people in experiencing wonder, humor and insight through transforming oppressive patterns, improving mental health and deepening relationships.
Join us!