Healing Racial Distress Together, Flowering Lotus Retreat Center, MS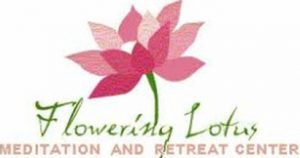 As we become more aware and begin to acknowledge the prolonged, persistent, and spiritual thievery of racism and injustice on our individual and collective bodies, the energy we need to heal becomes available to us, and we can use this energy creatively to serve and heal ourselves, our communities and our world.
In our ceremonial time together, we will come to understand our racial conditioning and its detrimental impact.  Through guided sitting and walking meditation practices, we become more present, balanced, kind, and aware.  Together we discover what racial suffering has taught us about tenderness, courage, and kinship, and how expressing ourselves authentically and artistically becomes cultural medicine supporting freedom, joy, and healing.
Preparatory Reading: Mindful of Race: Transforming Racism from the Inside Out