Opening the Heart to Racial Healing, Insight Meditation Community of Washington. DC
July 16, 2020

-

July 20, 2020
SAVE THE DATE!

Opening the Heart to Racial Healing
A 5-Day Retreat for those of us sharing the socially-subordinated identity of Women, across all differences! 
With Insight Teachers Shell Fischer & Ruth King
Ruth King, author of "Mindful of Race: Transforming Racism from the Inside Out," tells us, "racism is a heart disease … and it's curable!" Yet, we cannot begin to treat our hearts unless we're willing to fully and courageously allow ourselves to become aware of and be touched by the racial conditioning that lies within, and invite this tender opening to transform and connect us.
During this silent 5-day meditation retreat, we are intending to create a safe space where women across all differences can feel at home in the dharma as we explore one of the most complex experiences of human suffering – racism and racial oppression. We'll be exploring this through the lens of wisdom practices designed to help awaken us, and through the transformative heart practices of the Bhrama Viharas, or Divine Abodes – which in the Buddhist tradition are considered the highest qualities of emotional wellbeing. 
As we begin to awaken to ourselves, our hearts, and each other, we'll not only begin to know – experientially – our innate belonging, but will be better able to step back into the world with a heart that knows what it needs to continue to foster healing – for ourselves, and others.
This retreat welcomes those of us who share the socially-subordinated identity and experiences of  women, and who are experienced with mindfulness meditation practice.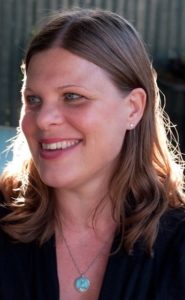 Shell Fischer, founder and guiding teacher of Mindful Shenandoah, offers almost 30 years of extensive mindfulness practice and study. She is a Buddhist teacher, trained in the Tibetan Vajrayana tradition at Naropa University – the nation's leading contemplative university – and in the Theravadan Vipassana (Insight) tradition by Dr. Tara Brach – one of the world's foremost Insight teachers. Prior to teaching, Shell wrote about mindfulness and yoga for national magazines. In October 2015, she completed a year-long training called White Awake, designed to explore white privilege and the suffering of racism. She is deeply committed to shedding a light on this issue through her teaching, and fostering healing through the practice and teachings.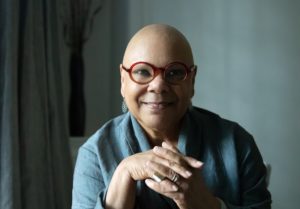 Ruth King, Ruth King is an Insight Meditation Teacher and Emotional Wisdom author and consultant. She is on the Teachers Council at Spirit Rock Meditation Center and teaches insight meditation retreats nationwide. Recognized as a trainer of trainers and consultant to consultants, King teaches the Mindful of Race Training Program to teams and organizations, supporting an engaged exploration of our racial conditioning, its impact, and our potential through a mindfulness lens. King has a Master's degree in Clinical Psychology and is the author of several publications including The Emotional Wisdom Cards, Healing Rage: Women Making Inner Peace Possible, and more recently Mindful of Race: Transforming Racism from the Inside Out.
This retreat is sponsored by the Insight Meditation Community of Washington, D.C. (IMCW). Registration will open March 12, 2020. To be added to a list that will receive early notice about when registration will open, please contact us.
FEES includes full 5-day retreat – room & board, plus retreat. (It does not include teacher dana.)
Shared room (2-4 per room): $610
Camping: $510
* 50% deposit required to reserve your space. Limited scholarships are available.
DANA: In keeping with the Buddhist tradition, the teachers and retreat managers receive no payment. The cost covers room and board only.
Donations offered by students at the end of the retreat are appreciated and support the teachers and retreat managers in continuing to make the teachings available to all. Dana offerings are tax-deductible.
Click here for Registration Details.