Discovering a Deeper Way of Being, Insight Meditation Society, MA
March 2, 2021

-

March 9, 2021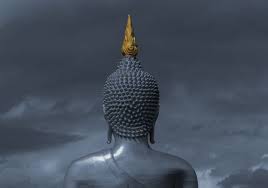 In the midst of our precious lives we can encounter challenge, difficulty, or simply the day to day busyness that leads to a loss of connection with a deeper way of being.  On this retreat, we enter into a space of silence and presence and engage in the practice of insight meditation to experience and reconnect with this deeper way of being.
During the retreat, we will focus on the essence of the Buddha's teachings on the four ennobling truths—suffering, the cause of suffering, freedom from suffering, and the path that leads to freedom from suffering. This retreat – appropriate for beginner and advanced practitioners – provides a container of silence, and offers meditation instructions, talks about the teachings, mindful movement, and practice discussions with teachers – all of which supports an exploration of deeper interconnectedness and freedom. 
Teaching Team: Erin Treat, Jozen Gibson, Ruth King, and Brian Lesage.
Visit IMS for registration details: dharma.org.