Trauma Skills Summit, Sounds True
August 17, 2020

-

August 26, 2020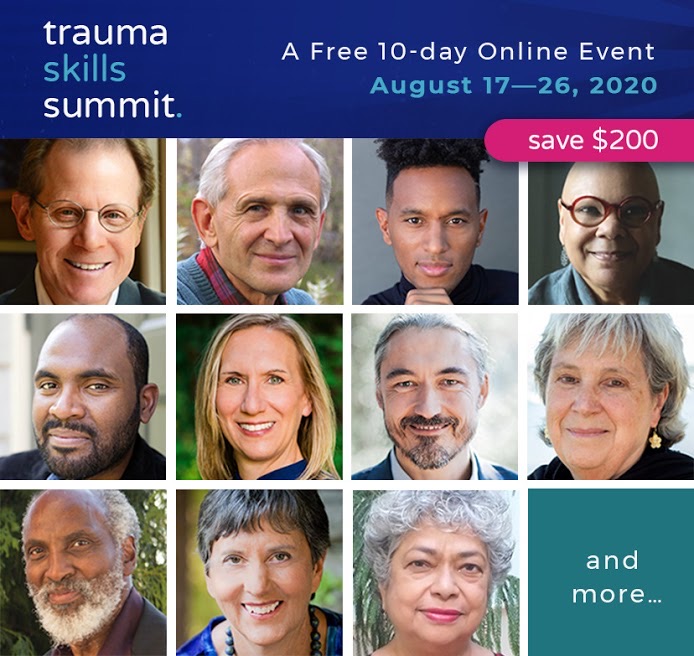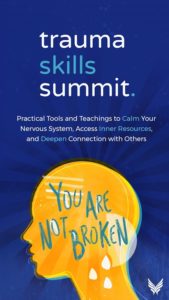 The Trauma Skills Summit is a 10 Day Free online event.
If you've ever experienced trauma, hold yourself with compassion. The effects, through no fault of your own, can impact every dimension of your life—your relationships, your health, your sense of safety, and your self-worth.
As a clinical psychologist specializing in the treatment of trauma recovery, Dr. Jeffrey Rutstein, your host of the Trauma Skills Summit, can tell you:
You aren't alone in this experience, and you aren't irreparably broken. Not only can you heal from the effects of trauma—you can emerge with more resilience, joy, and purpose than before.
In the Trauma Skills Summit, you'll hear from 24 leading voices in the field of trauma recovery—from neurobiologists and psychotherapists to meditation teachers and spiritual luminaries—each offering profound insights and practices for healing.
Whether you're a therapist working with clients, an individual seeking personal growth, or a community leader in times of need, we hope you'll join Jeffrey to explore breakthrough skills, practices, and tools for healing with the Trauma Skills Summit.