Training: Understanding "Us & Them" Power Dynamics in Groups
9am to 5pm each day
Registration is Open!
Leadership consciousness has impact on how groups operate, how decisions are made, and whether people feel they belong. Progressive leaders espousing the value of diversity and inclusion are expected to be self-aware, sensitive, and skillful in recognizing and navigating power dynamics in cultures that feed racism and other forms of oppression, suppression, and separation. The consciousness of the leader determines the vitality of a learning community.
In this 2-day advanced training, through guided meditation, simulation, contemplation, and engagement, we create an experience that deepens understanding of the subtleties of "us and them" power dynamics and its impact on leadership, diversity, and inclusion within organizations, teams, and group life.
While group life is messy at best, in this training you will:
Recognize power dynamics that help and hinder group health and development;
Discover how you function as a leader across diverse group interests;
Become more sensitive to the field of inclusion and your influence, and;
Exchange insights that support group cohesion and synergy.
This training supports leaders, practitioners, and teachers further integrate the Mindful of Race framework into an understanding of group life. Therefore, priority will be given to individuals who have attended a minimum of a two-day Mindful of Race training, and have or are participating in a Racial Affinity Group using the Mindful of Race Guidelines.
Facilitators: Ruth King and Barbara E. Riley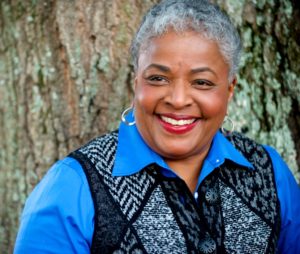 Barbara E. Riley, Managing Partner of Chambers Group LLC, brings extensive expertise from large systems culture change initiatives, executive coaching, and leadership development. Dr. Riley is an advisor to the Mindful of Race Training Program, and believes that supporting individuals, groups and systems to challenge and eliminate the devastating impact of the "isms" (racism, sexism, heterosexism, etc.) contributes to a world of peace that strives on differences. Dr. Riley, a natural contemplative, completed her doctorate at Boston University, M.S. at Smith College, and received her BA in psychology from Hofstra University.
Registration Details: 
Space is limited. Application & Pre-Requisites Apply.
Acceptance notifications will be sent by May 1st.
If you are not accepted into the training, a full refund will be issued. If you cancel once accepted, a refund will be issued minus a processing fee of $150.00.
Lodging is not included. Google suitable lodging options in the area.
Tuition and Application must be received to reserve your spot. 
Tuition: Sliding scale $650 to $350.
We appreciate you paying at the highest rate to make this training available to diverse need audiences. Please use this link to enter the amount and pay for the training: 
Application: Please complete and submit the following application: