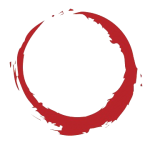 Fee & Cancellation Practices
Coaching sessions are held online by Zoom at a mutually scheduled time. 
Coaching Fees
Fees are discussed after receiving your Coaching Inquiry Form.
Once confirmed and your first session is scheduled, a payment link as well as a Zoom link is provided. You are asked to pay in advance for seven sessions prior to your first session.
Your first session is 80 minutes; the proceeding six sessions are 50 minutes each.
The zoom link we provide is to be used for each of your sessions.
Once the seven session cycle is complete, continued coaching is determined based on your interest and my availability.
Cancellation Practice
A block of time has been held for your coaching sessions. Please plan your schedule so that you can attend your session in private and on time out of respect for yourself and courtesy to me and my other clients.
We do not provide reminders for your coaching session. The same Zoom link works for each of your sessions.
If you are late arriving to your session, you will receive the time that is left in your appointment. If I am more than 10 minutes late for our appointment, we will make whatever adjustments that seem fair at that time.
For any appointment missed or if you cancel less than 3 weekdays in advance of your scheduled session, it will count as a session.
Should you choose to cancel after the first session, you will be refunded the balance minus $550.00. No refunds are provided should you choose to cancel after the first session. For clients renewing a 7-session cycle, payment is expected in advance and no refunds are offered.
This cancellation policy is a practice intended to create clarity, safety, and trust so that we can focus our time on your wellbeing, which I look forward to supporting.