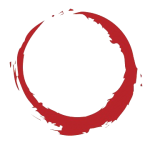 Coaching sessions are held online by Zoom at a mutually scheduled time. 
Coaching Fees
Your first session is 90 minutes and the fee is $250. Ongoing sessions are 55 minutes and the fee is $175 per session. I do not take insurance nor do I assist with insurance paperwork. Payment should be received anytime prior to your session and no later than the day of your session. We prefer that you pay on line which will include a processing fee of $5.00. You will be charged in full for any appointment missed or if you cancel less than 3 business days in advance of your scheduled session.
Cancellation Policy
A block of time has been held for your coaching sessions. Please plan your schedule so that you can attend your sessions on time out of courtesy to me and my other clients. If you are late arriving to your session, you will receive the time that is left in your appointment. For example, if you have scheduled an appointment at 1:00 PM, your appointment time begins at 1:00 PM whether you are present or not. Your appointment ends 55 minutes later no matter what time you arrive for your scheduled appointment. If I am more than 10 minutes late for our appointments, we will make whatever adjustments that seem fair at that time.
This cancellation policy is a practice intended to create clarity, safety, and trust so that we can focus our time on your wellbeing, which I look forward to supporting.