Due to Ruth's travel schedule, the Mindful Members' monthly sits will be postponed indefinitely, effective April, 2018. Join our mailing list to stay updated!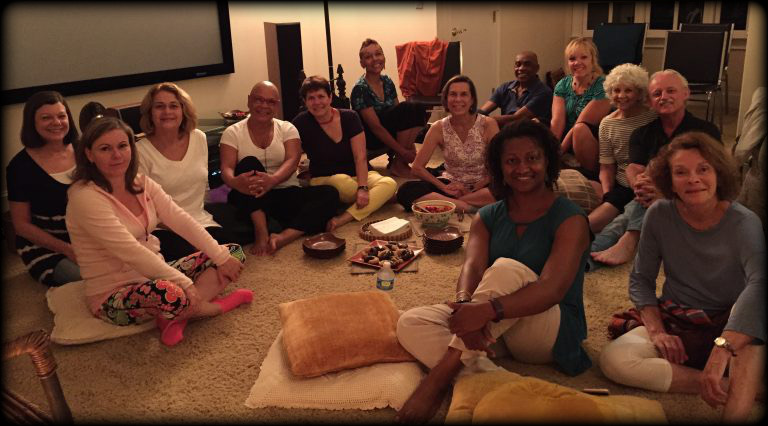 Mindful Members, with guiding teacher Ruth King, provides an inclusive environment for people of all races, ethnicities, sexual orientations, gender identities, ages, classes, and abilities, to learn and practice Insight Meditation (Vipassana or Mindfulness). Rooted in the Buddha's teachings, this group supports all spiritual traditions in establishing and maintaining a meditation practice and mindful life. We offer:
A sitting group that includes guided instructions, meditation practice, a teaching, and Q&A. 

Daylong retreats and series that included guided instruction, teachings, and meditation practice.

Online teachings and interviews with guest teachers.   
We explore the nature of mind through an awareness of body, feelings, and thoughts while cultivating compassion in our daily lives. 
I wanted to take the opportunity to thank you for all of the peace, guidance, love, and light you have shared with our family. I remember when Jen first met you and the wonderful stories she told about the experience. I had never really meditated before then, and just sat in awe as she expressed the peace and love she felt. I was a little confused and disbelieving that just sitting could be so powerful. I fondly remember sitting with you and developing my own practice. It has had a deep impact on my life. I am glad you also got to meet our son when he was a little baby. We have meditated with him, sometimes just four breaths is enough to ground him. I have also introduced meditation in one of the college classes I teach. Though leading a meditation is a different experience than meditating on my own, the students have been grateful for the practice. Growing up with a phone in their hands, they desire that unplugging even more than I do. Your light is still spreading, Ruth. Thank you again. ~ Bryan Ghent
Reflections
"Take [time] to heal from the lies you've told yourself and the ones that have been told to you." ~ Maya Angelou
"When we can sit in the face of insanity or dislike and be free from the need to make it different, then we are free."  ~ President Nelson Mandela
"You have to keep breathing your heart until it opens." ~ Rumi
"By giving full attention to this moment, an intelligence far greater than the egoic mind enters into your life." ~ Eckhart Tolle
"Knowing how to be solitary is central to the art of loving. When we can be alone, we can be with others without using them as a means of escape." ~ bell hooks