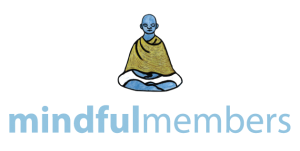 August 3, 2017
Greetings Dear Ones,
I hope you are having a lovely summer. The home renovations for the inside of the house are nearing completion and Barbara and I are excite and looking forward to moving back downstairs. I've missed our monthly sits!!! As I prepare the Mindful Members sitting space with new carpet and paint, I thought this would be a good time for us to invest in zafus and zabutons for our monthly sit. Such an investment would support our community's posture and our practice. The recommended source for purchasing these cushions is 
California Morning
. They offer a discount to communities offering meditation. I'm consider the plum color made with 100% cotton canvas with buckwheat zafu filling. Half would be the traditional shape zafu (round) and the other half the crescent shape. The sets are estimated at $75 each which includes shipping and taxes. I'd like to order 10 sets which would be around $750 inclusive of shipping and taxes. 
I am requesting your financial support. 
If you are willing and able to donate towards our sangha (community) in this way, you can do so by visiting my website and clicking on the 
Donate
 button. You can then enter the amount you would like to donate. To mail a check, make the check payable to Ruth King and sent it to 5208 McAlpine Overlook Court, Charlotte, NC 28226. You can also bring a check to our next sit. Thank you for supporting our sweet community. I look forward to seeing you and to supporting your practice. Best, ruth