Sorry, We do not ship orders outside of the United States. For out-of-country purchases, visit Amazon.com.
Spring 2018 ~ Sounds True
| | |
| --- | --- |
| Mindful of Race Wristbands (Set of 3) These understated yet stylish wristbands are reminders to be mindful of race and that we're not there yet — we all have much to learn. Wear one wristband; give the other two away. Join the Conversation! Learn more… | |
| Embracing The Mad Mind ~ Cultivating Calm In Chaos (2015) ~ The "mad mind" hinders intimacy, compassion, and freedom. In this DVD program, Ruth King guides us in recognizing our own "mad mind" by presenting a series of techniques and practices that free us from its grip and embrace our capacity for wisdom and love. Rated "most popular online video retreat of the year" by Tricycle Magazine. ~ Learn more… | |
| Mindful Approaches to Cultural Competency (2015) ~ In this four-part, 65 minute, DVD download, Ruth King shares fresh perspectives on power dynamics and racial sensitivities unique to the United States yet replicated throughout the world. This program is for coaches and leaders who desire more self-awareness, creativity, and intimacy in relating to differences. ~ Learn more… | |
| Healing Rage — Women Making Inner Peace Possible (Gotham 2007) ~ shows women and the men who love them how to understand personal rage, ease its destructive potential, and preserve its wisdom. Introduces six disguises of rage–their roots, reasons, and wisdom; support in uprooting your rage inheritance, and; strategies to rest peacefully in body and mind. ~ Learn more… | |
| Soothing the Inner Flames of Rage — Meditations that Educate the Heart & Transform the Mind (Sacred Spaces Press 2007) ~ In this audio CD program, author Ruth King offers personal stories and guided meditations that promote wise intention, wise understanding, wise speech, and wise action. ~ Learn more… | |
| The Emotional Wisdom Cards (Sacred Spaces Press 2010) ~ LIMITED STOCK ~ a 50-card reflection deck organized into five categories, designed for individuals, families and groups, this deck offers thought provocative questions and affirmations that support a more satisfying, intimate and wise life. ~ Learn more… | |
| How Do You Pray? (2014) ~  Celeste Yacoboni reached out to leading spiritual, shamanic, scientific teachers, guides, and activists and asked for their response. The result is a deeply moving book that speaks to the reader's heart. Ruth King is one of many contributors. ~ Learn more… | |
| Disguises of Rage Self-Assessment ~ Determine your Disguises of Rage, the wisdom behind them, and how to use your emotional triggers for healing. This self-assessment is a pdf download which also includes a special coaching offer. ~ Learn more… | |
| A Journey Into Healing Rage ~ a companion to the book Healing Rage—Women Making Inner Peace Possible,author Ruth King breaks down the key concepts to transform rage in this six-session audio download program. ~ Learn more… | |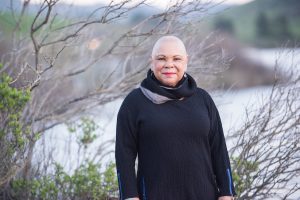 Thank You!