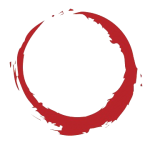 Mindful of Race Talk, Insight Meditation Community of Washington, DC, September 19, 2018
Ruth King: Race, Rage, and the Healing Power of Mindfulness, with Sounds True Producer Kriste Peoples
Compassion Practice: Towards self and migrant children and families, carried by the whales. Insight Meditation Society, People of Color Retreat, July 2018
Equanimity, Insight Meditation Society, People of Color Retreat, July 2018
Mindful of Race Talk, Cambridge Insight, MA, June 28, 2018
The Alchemy of Mindfulness & Movement: Second Foundation of Mindfulness, Insight Meditation Community of Charlottesville, VA, March 22-25, 2018
The Alchemy of Mindfulness & Movement: Fourth Foundation of Mindfulness, Insight Meditation Community of Charlottesville, VA, March 22-25, 2018
The Hindrance of Aversion, Insight Retreat Center, October 2014
Restlessness And Worry, Insight Retreat Center, October, 2014
From the Monastery to the Marketplace, Insight Retreat Center, October, 2014
Cultivating the Heart of the Bodhisattva, Insight Meditation Community of Washington, December 2013
Five Precepts, Insight Meditation Community of Washington, December 2013
Guided Metta Meditation, IMCW New Year's Retreat 12/2014
The Racial Awareness Rubik, Insight Meditation Community of Washington, DC, September 13, 2017
Still and Still Moving: Guided Meditation, Mindful Members, 2017
Tonglen: Meeting the Cries of the World with Compassion, Insight Meditation Community of Washington, DC, 2015
Being Mindful of Race: Polishing the Third Jewel, Sangha - Sacred Tenderness Retreat sponsored by Spirit Rock Meditation Center, May 2015
Softening the Gripped Mind, Insight Meditation Community of Washington, December 2014
Grace, Forgiveness & Gratitude, Insight Meditation Community of Washington, December 2014
A delightful conversation with James Baraz, dharma teacher and author of Awakening Joy, on rage, race, and mindfulness.
Power in Partnership relationship expert Amy Elizabeth Gordon interviews Ruth King on Rage & Relationship.
IMCW 20th Birthday Wishes video with Joseph Goldstein, Jack Kornfield, and Ruth King
Sounds True's Year of Mindfulness Online Video Series interviews Ruth King on Mindful of Race, 2017
Find More Talks On These Sites: 
Tricycle OnLine Video Series:
Gratitude
My heartfelt thanks for sharing your wisdom through your talk, Softening the Gripped Mind. My city of Baltimore is so saddened and heartbroken over this last week's tragic events. Your words were particularly welcomed as balm for my troubled soul.