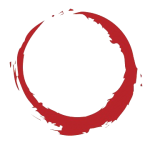 Mindful of Race Training ~ Space & Materials List
The maximum number of training participants is 20.
To ensure that our training experience is optimal, please ensure the following space requirements, equipment, and materials are available.
Private and open space suitable for dancing, music, and movement
Screen and projector compatible with Mac laptop for power-point and video presentations
Hand-free microphone and 1-2 portable microphones for Q&As
Quality sound system and speakers that connect to microphone, computer, and projector
Moveable chairs for participants (no tables)
Rectangular table for workshop materials (near teacher seat)
Smaller table for teacher materials
A short podium or adjustable music stand (horizontal and vertical) for teacher notes (teacher will sit in chair)
Stable Easel and Full Pad of Post-it Paper, preferably lined
One role of masking tape
Dozen markers in a variety of dark colors
Prior to the training, attendees should read: Mindful of Race: Transforming Racism from the Inside Out by Ruth King.
We will provide you with a PDF training workbook (around 30 pages) to duplicate - one per participant plus 4 additional copies. Please print these workbooks in color, single sided, or double sided in book layout. Please hold the workbook for teacher distribution; do not distribute any materials prior to the training.
Training fees are discussed directly with the organizing coordinator. Please note that air flights longer than 2.5 hours are billed at first class for trainer(s).
Thank You!