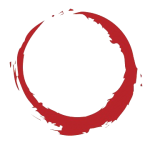 Following is a partial listing of a variety of resources that support insight meditation practice and socially engaged service. Should you know of other local resources, click here to add them on the website.
Charlotte Local Mindfulness Meditation Sitting Groups
Insight Meditation Retreat Centers 
Other North Carolina Residential Retreat Centers:
Mindfulness for Beginners - Good Reads!
Dedicated Practitioner Study Programs & Centers
Spirit Rock Meditation Center's Extended Study Programs
Dedicated Practitioner Program (DPP)
Advanced Practitioner Program (APP)
Community Dharma Leadership (CDL)
Mindfulness Yoga & Meditation Training Program
Mindfulness Meditation Teacher Training Program with Tara Brach and Jack Kornfield – or cut and past the following link:
Spiritual Friends/KM Group
If you would like to start a Spiritual Friends (Kalyana Mitta) group to discuss your meditation practice, study various wisdom teachings, or engage specific social justice concerns, these links will support you in getting started:
Dharma Audio Recordings 
Meditation Publications