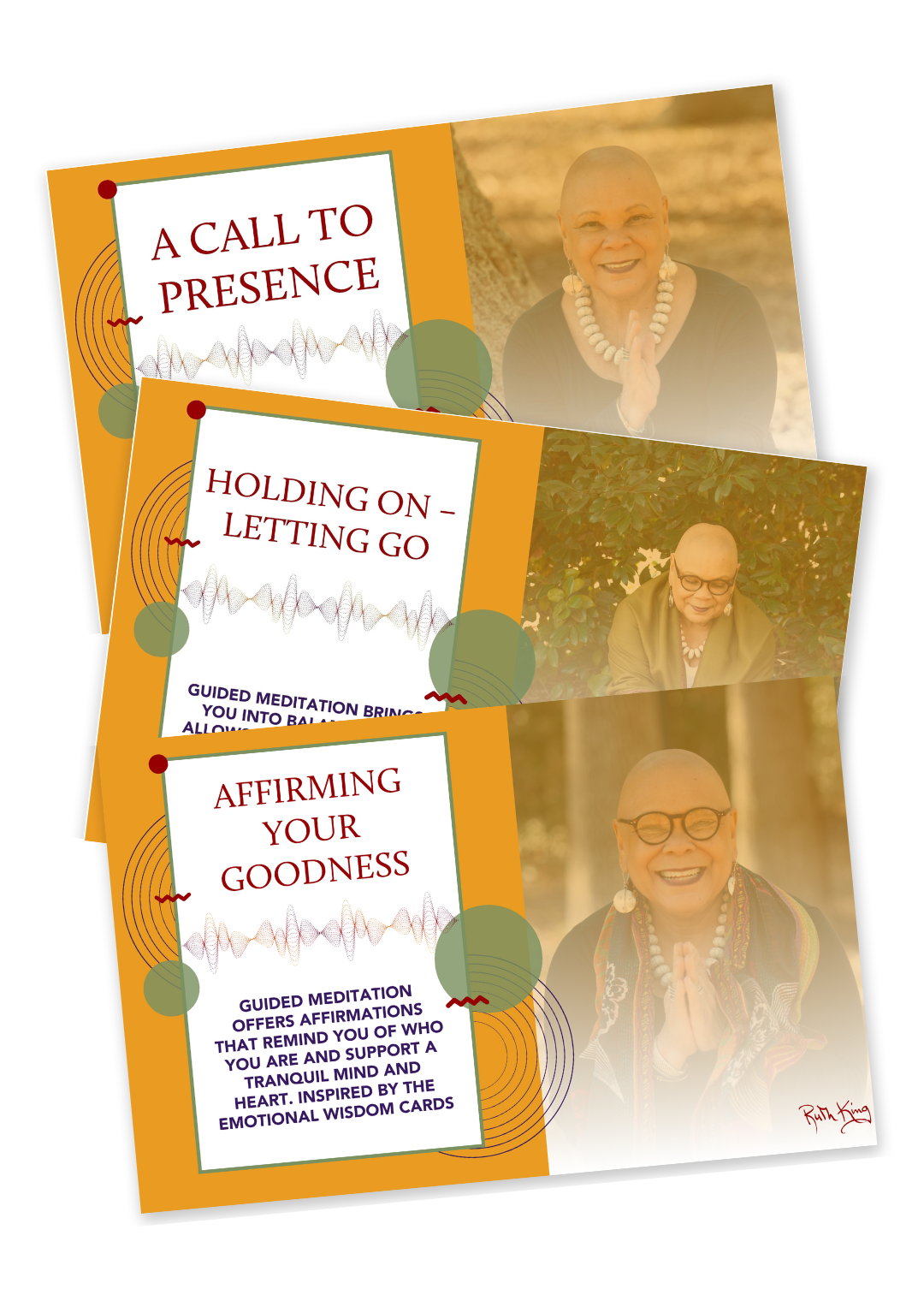 These guided meditations offer tranquility and bring you into balance!
Meditations include: A Call to Presence, Affirming Your Goodness, and Holding On - Letting Go.
If you would like to support the Mindful of Race Institute's with a one-time or recurring payment, we welcome your donation toward our general operations and scholarship programs. Your tax-deductible donation is made possible through our fiscal sponsor, Insight Meditation Community of Washington, DC.

Your financial support helps make it possible for us to offer our teachings as widely as possible, including supporting those who don't otherwise have the financial means to access our programs.
Thank you for your consideration and generosity toward our movement to transform racism from the inside out!