At this time, Ruth is not accepting new coaching clients.
The teacher serves as a mirror but also encourages your ability to trust in yourself. Over time, there's a shift of allegiance. The obstacles begin to seem temporary, and what's permanent is the wisdom. ~ Pema Chodron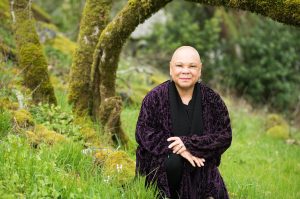 I support contemplative individuals and mindfulness meditation practitioners in clarifying and integrating their wisdom. Our work together is reflective giving you an opportunity to feel more connected to your own mind, heart, and work in the world. I offer cognitive strategies rooted in Eastern and Western psychology, and mindfulness practices that support inner stability, confidence, and ease. Together, you grow more powerful from the inside out. Knowledge matures into insight – more unified and accessible. You rest more in your own skin, and you use your inner radiance to fuel your deepest passion.
Six-session minimum – sessions arranged every three weeks depending on mutual schedules
Read our cancellation policy
Available nationwide by online video or by phone
Look at every path closely and deliberately, then ask this crucial question: Does this path have a heart? If it does, then the path is good. If it doesn't, it is of no use. – Carlos Castaneda
Ruth is not accepting new clients at this time.
Important:
 This is not a crisis intervention service. I support people who can reflect on their lives and over time glean the lessons difficulties often reveal. Should you feel the need for emergency assistance with a crisis in your life, contact a crisis hotline in your area or dial 911.