This engaging webinar, open to all people of all ethnicities, invites us to deepen our understanding of interdependence and contemplative dialogue by exploring the wondrous ways in which our lives have been enriched by the resilience, creativity, and leadership of Black people. Through meditative reflections, we bring to awareness the Black threads in our lives that have inspired a tapestry of reverence, connection, and healing. Ruth and Kamilah, through their joyful example, illustrate how contemplative and extemporaneous dialogue about the contributions of Black people can stimulate insight, inclusivity and unity. Through this we can begin to both notice and celebrate our undeniable interdependence. There will be ample time for questions and reflections, as well as guidance and inspiration for future contemplative dialogue. This webinar was sponsored by: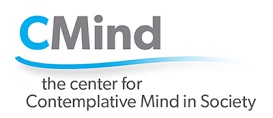 Save the Date for Further Discussion: June 7th from 3-5pm ET! 
Video not specified. Please select one to display.
Resources from our presenters:
June 7th, 3-5 pm ET/ 12-2 pm PT - Save the date for the next online workshop with Kamilah and Ruth. Details and registration link forthcoming!
June 20th, 3-5 pm ET/12-2 pm PT - Save the date for Cultivating Resilient Joy, a webinar with Kamilah Majied and Vaishali Mamgain. More information can be found at www.joyfullyjust.com
August 8-9 - Understanding "Us & Them" Power Dynamics in Groups, a training with Ruth King and Dr. Barbara Riley. For more information visit https://ruthking.net/event/us-them-training/
Racial Affinity Group Development Programs and Mindful of Race Training Programs are offered by Ruth King. More information can be found at www.ruthking.net.
Recommended readings from our presenters include all works by Toni Morrison, Alice Walker, W. E. B. Du Bois, Zora Neale Hurston, and James Baldwin.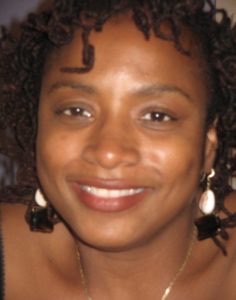 Dr. Kamilah Majied is a mental health therapist, clinical academician, and internationally engaged consultant on inclusivity and contemplative pedagogy and practice. She teaches clinical practice and research, employing psychodynamic, cognitive-behavioral, mindfulness-based, and artistic approaches to well-being. Kamilah has also practiced and taught Buddhism and mindfulness practice from several perspectives including mindfulness-based cognitive therapy, mindfulness and racial justice, Buddhism and mental health, and mindfulness practices to preserve the environment. She gave opening remarks at the first White House Conference of Buddhist Leaders on Climate Change and Racial Justice, where she also facilitated a dialogue on ending racism amongst the internationally represented Buddhist leadership. Read Kamilah's full bio here.

Ruth King is an international teacher in the Insight Meditation tradition, serving on the Teacher's Council at Spirit Rock Meditation Center, CA. King formally managed training and organizational development at Levi Strauss and Intel corporations consulting to leaders on cultural change initiatives. Currently, King teaches the Mindful of Race Training Program nationwide to teams and organizations combining mindfulness principles with an exploration of our racial conditioning, its impact, and our potential. King has a master's degree in Clinical Psychology and is the author of several publications including her most recent Mindful of Race: Transforming Racism from the Inside Out. www.RuthKing.net