King's approach is revolutionary in the deepest sense because it addresses our racial problems at their root, which is consciousness, or the mind itself. Mindful of Race is rich in anecdotes and examples that will, I believe, cause a reader to smile and perhaps even say, "Thank you." Mindful of Race is a trustworthy guide for claiming our birthright – happiness and freedom. - Charles Johnson, author, Middle Passage and Taming the Ox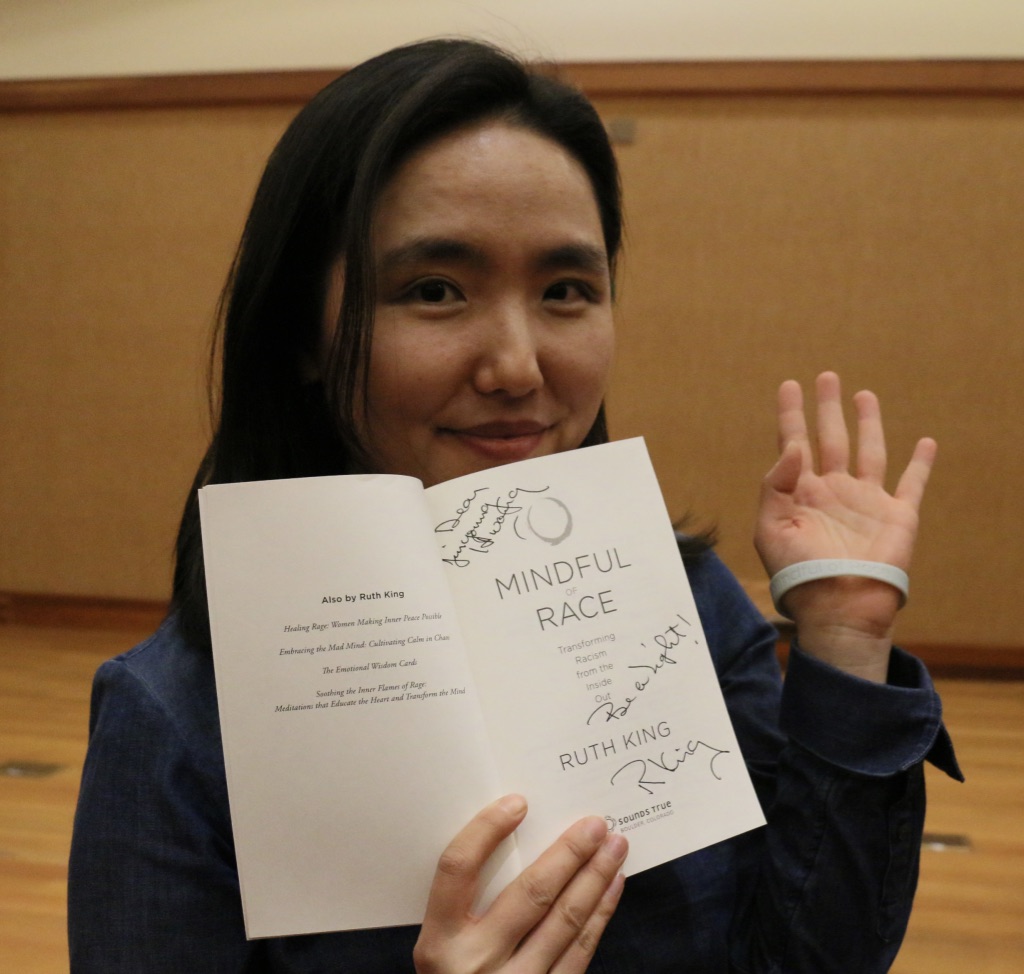 Growing our inner capacity to face racial ignorance and  suffering with a wise and caring heart.
This revered teacher shines a compassionate, provocative, and practical light into a deeply neglected and world-changing domain profoundly relevant to all of us.
In her newest publication, Mindful of Race, Ruth King shares: Understanding how we have been conditioned to think and react is at the root of both racial distress and racial healing.
Drawing on her expertise as a meditation teacher and diversity consultant, King helps readers of all backgrounds examine with fresh eyes the complexity of racial identity and the dynamics of oppression. She offers guided instructions on how to work with intense emotions mindfully and shows us how to cultivate a culture of care from a less tangled place to a place of greater clarity and compassion.
In this publication, King invites us to explore:
Ourselves as racial beings, the dynamics of oppression, and our role in racism
The power of paying homage to our most turbulent emotions, and perceiving the wisdom they hold
Key mindfulness tools to understand and engage with racial tension and distress
Identifying our "soft spots" of fear and vulnerability - how we defend them and how to heal them
Embracing discomfort – a core competency for transformation
How our thoughts and emotions "rigidify" our sense of self, and how to return to the natural flow of who we are
Body, breath, and relaxation practices to cultivate ease.
Identifying our most sensitive "activation points" and tending to them with caring awareness
The generational constellation of racial rage and ignorance, and how to work with them
And many other compelling topics
"In this book, I have given us a way to see how we got here; how we can shift from racial distress to inner freedom; and how we can heal, reach across the divide, and invest in a culture of care."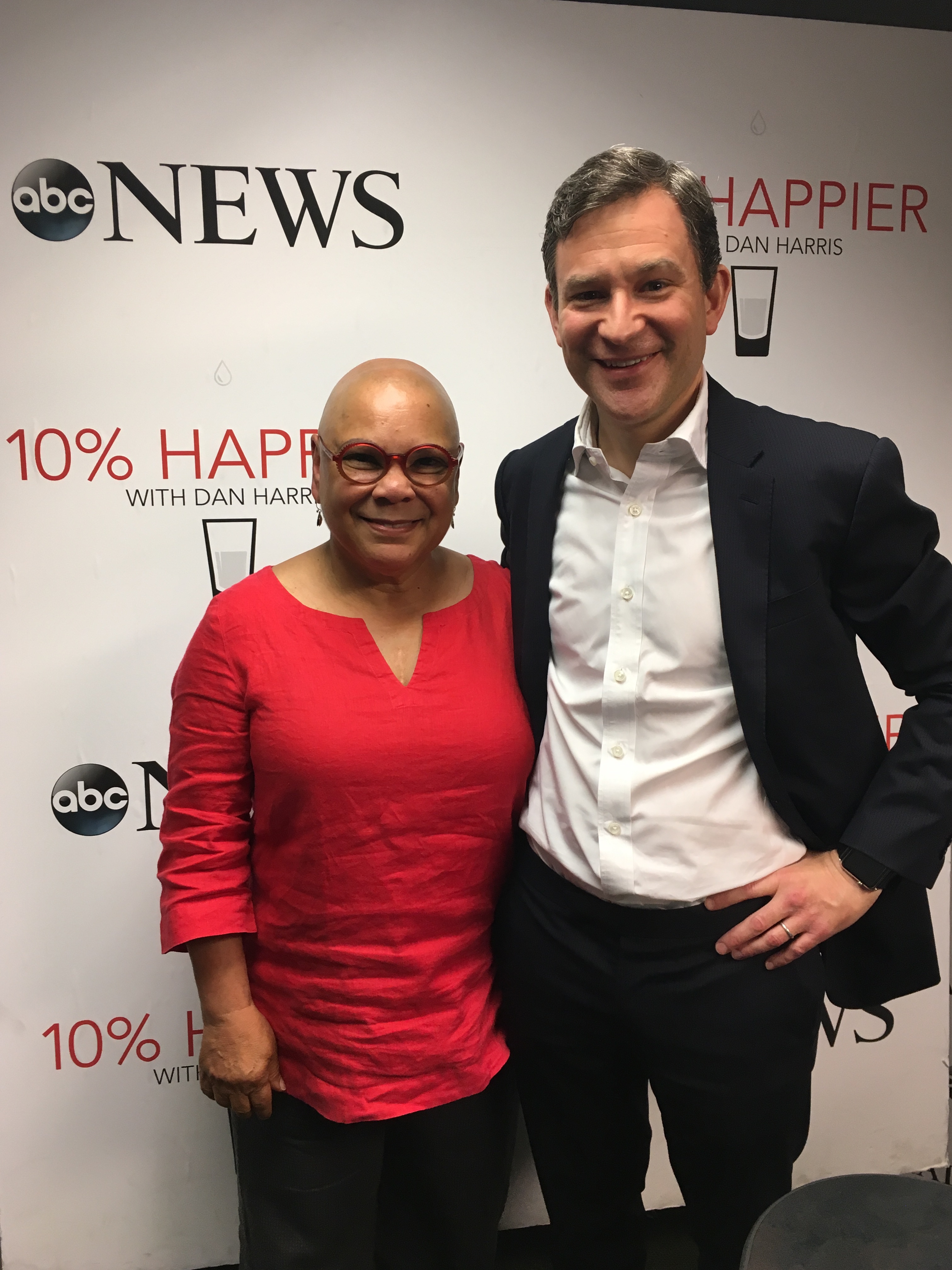 Ruth King just recorded for the 10% Happier: Meditation for Fidgety Skeptics Podcast with Dan Harris at the ABC News Studios in NYC! Stay tuned for the release!
These understated yet intriguing wristbands are reminders to be mindful of race and that we're not there yet — we all have much to learn. By wearing the wristband, we are saying:
I'm committed to being more mindful of race.
I'm open to learning, and I'm a safe person to talk to about race.
I'm dedicated to doing no racial harm and to racial justice.
I'm committed to bridging separation and healing our communities.
I want to create new bonds of understanding, right here, right now.
Join the Conversation!
Wear one wristband; give the other two away.